Logistics as a key for success: Movement of goods to and from Ethiopia
A well-functioning movement of goods for both intra-African and international transport transactions is indispensable for business success. Here's a recent story presenting transport conditions.
Despite the setbacks caused by Corona and internal conflicts, Ethiopia is well on its way to becoming Africa's centre for the sustainable production of textiles and clothing. Industrial parks according to international environmental standards and the qualification of workers. In the State Institute for the Textile Industry give the industry a boost. 18 international textile companies have already established themselves. 
Ethiopia – hub for air freight and regular shipments to Europe
Athiopia, as a landlocked country without its own seaport, uses the port of Djibouti for almost 90 percent of the country's import and export traffic. The follow-up and advance runs can be made either by truck on a well-developed, three-lane motorway or by train to Addis Ababa. The transit time for both traffic carriers is around two days. The sea freight to Hamburg amounts to 17-18 days, destinations to the southern German area can be reached via the Italian port in 12-14 days. The Addis Ababa Airport is the number 1 hub for the whole of Africa with daily flights to Frankfurt.
Reduce time, costs and CO₂ emissions with a resource-optimized supply chain
Currently, 80 to 90 percent of African cotton goes to Asia for further processing. This is neither cost- nor environmentally efficient. With a value chain within Africa, transit times, transport costs and CO₂ emissions can be significantly reduced.
Partner Africa Ethiopia tests intra-African logistics
As part of the "Partner Africa Ethiopia" association project of Gesamtmasche and ETGAMA, a cotton load of 26 tons was transported from Senegal to Ethiopia to a spinning mill in Kombolcha. Even if the transport over land seems shorter, the transit time of a sea freight across the Mediterranean was only 14 days. The shipment was loaded directly into a 40-foot container at the sender and transported by truck to the Overseas Port of Dakar. We continued by ship Celesius London to Djibouti, where the delivery arrived after a total of 16 days. After customs clearance, the container was transported by truck to the receiver in Kombolcha.
The logistics partner for the delivery from Senegal to Ethiopia was the Stuttgart-based forwarding company XXLOG GmbH, which specialises in customers from the textile and clothing industry. This year, XXLOG was able to expand its international network in Ethiopia: In the capital Addis Ababa, the Stuttgart-based company found the reliable Ethiopian network partner Mekodi Logistic, who was willing to add its own customer advisor to the office and provide five additional employees for transport processing. "The Mekodi Logistic team is very familiar with international transport processing and customs regulations," says XLLOG. The first transports by air freight, sea-air services and Sea freight has already been successfully handled.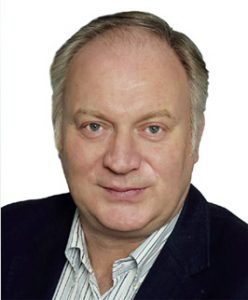 Stephan Rehlen is an expert in international textile procurement, especially for textile production in Africa. He has been active in Ethiopia since 2008. Since 2019, he has been supporting the cooperation project "Partner Africa Ethiopia" of Gesamtmasche and ETGAMA as a long-term expert.
Picture: Wikimedia Commons