Green Deal – Green Claims
How can Ethiopian companies still advertise with "green" topics in Europe in a legally compliant manner without falling into the greenwashing trap?
Sustainable production has become a decisive sales argument in the European Union. In the wake of ever-increasing EU sustainability requirements and corresponding consumer expectations, more and more textile and clothing manufacturers are labeling their products with statements about their environmental impact. The legally compliant presentation of these advertising and informative additions raises new questions.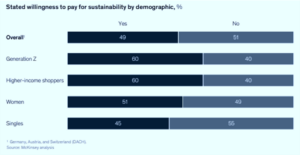 The mega topic of sustainability has long since found its way into the labeling of textile products. But what began decades ago with a few seals for freedom from harmful substances has now grown into a dense forest of claims and certificates. Today, claims in the areas of recycling and sustainability must be carefully examined to see whether they comply with both textile labelling requirements and competition law regulations. NGOs are quick to respond to accusations of greenwashing. In the future, the EU Commission wants to prevent greenwashing practices, among other things, by imposing particularly strict rules on labelling.
In Germany, there are growing requirements to ensure understandable and comprehensive consumer information from the point of view of the courts. In particular, the term "recycled" has to be explained in detail these days. France has even gone so far as to simply ban simple claims such as "environmentally friendly" or "biodegradable". Our seminar supports companies in navigating the confusing terrain of environmental claims in a legally secure manner.
New EU Directive on Green Claims
With a new directive that regulates the requirements for environmental claims, the EU Commission wants to put a stop to so-called "greenwashing". A draft of this EU directive on "Green Claims" was published on 22 March. The aim of the Directive is to create Europe-wide minimum standards for voluntary advertising claims by companies and for the eco-labels used. The aim is to provide consumers with reliable, comparable and verifiable environmental information on products and companies that enables them to make an informed decision.
Voluntary claims must be justified
If a company wants to voluntarily make environmental claims about a product to the consumer, it must justify these statements and have the justification verified and certified in advance by an external independent auditor. Only advertising claims for which a corresponding certificate of conformity has been obtained may then be advertised.
In doing so, the own assessment of the environmental claim, for which a certificate of conformity must be obtained, must be based on recognised scientific evidence, the significance of the environmental claim must also be relevant from the point of view of the life cycle of the product and take into account all essential environmental aspects that are relevant to the environmental performance. Information must also be provided as to whether the product performs significantly better than conventional products and whether the positively advertised environmental performance may have negative environmental effects in other areas.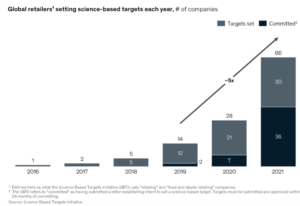 Certification becomes even more essential
The relevant evidence shall be submitted to the examiner. However, the statement, which has been comprehensively tested and certified, should not be allowed to be given to the consumer without further information. Rather, in addition to the environmental aspects and services covered, the consumer must also be provided with the underlying assessments or calculations, together with explanations of the scope, assumptions and limitations. However, this does not have to be done physically, but may also be done in the form of a web link, QR code or similar.
The only exceptions to the assessment, testing and certification procedure are micro-enterprises with fewer than 10 employees and a turnover of less than EUR 2 million. Micro-enterprises must continue to ensure that their voluntary environmental claims are transparent and not misleading. For SMEs, it is only envisaged that the Member States should take appropriate measures to provide assistance in the implementation of the requirements by means of guidelines or similar. Member States should provide for appropriate sanctions and measures for enforcement, ranging from fines, confiscation of revenues, to exclusion from public procurement procedures or access to funding. After approval by the EU Parliament and the Council, the member states will then have another two years to implement it.