ASFW 2021
The 7th Africa Sourcing and Fashion Week 2021, the leading exhibition for textiles, fashion, home décor and textile technology, opened its doors in Addis Ababa from 3 to 6 December 2021.
This year's fair was all about pan-African free trade and the Sustainable Development Goals set by the United Nations.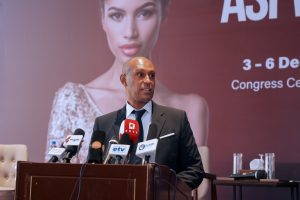 In the Skylight Hotel Conference Center, around 150 international manufacturers and exporters presented their innovations to over 4,000 trade visitors from all over the world. In the meantime, ASFW has established itself as Africa's leading trade fair for the industry. It offers a platform for manufacturers of textile and leather goods, textile machinery and textile chemistry.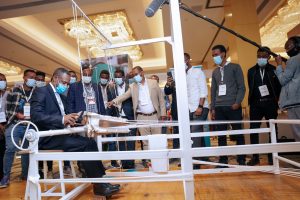 Unfortunately, the German Pavilion, funded by the Federal Ministry of Economics, could not take place. The background was concerns about the security situation in Ethiopia and concerns about the corona situation.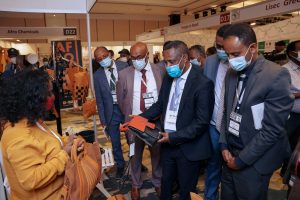 This meant that the planned GESAMTMASCHE stand for the presentation of the Partner Africa Ethiopia project with ETGAMA could not be implemented, as well as the planned B2B workshop, which should have focused on Ethiopia's pan-African cooperation with manufacturers from other countries such as Senegal or Cameroon.
In the meantime, safe travel to most regions of Ethiopia is officially possible again. The German Pavilion is firmly scheduled for the 2022 edition of the ASFW. The 2022 joint stand will be organised by Messe Frankfurt. Gesamtmasche and ETGAMA want to be there again.
Images: © ASFW